Enhance presentations in Slides with audio
November 13, 2019
Google added the ability for users to embed MP3 and WAV audio files from Drive into Slides. You will see it sometime after 11/19/19.
Why you'd use it
Google has added audio files as additional media types in Slides. Adding audio clips can bring your presentations to the next level. Short audio clips can grab attention, while longer ones can set the tone for the entire presentation.
How to get started
Insert > Audio and select from your audio files in Drive
Hover over the icon to see playback controls
Once the audio file is inserted, you can find more audio settings by clicking "Format options" in the toolbar. From there, you can set playback options, volume, and looping. You can also hide the audio icon, or replace it with an image of your choice.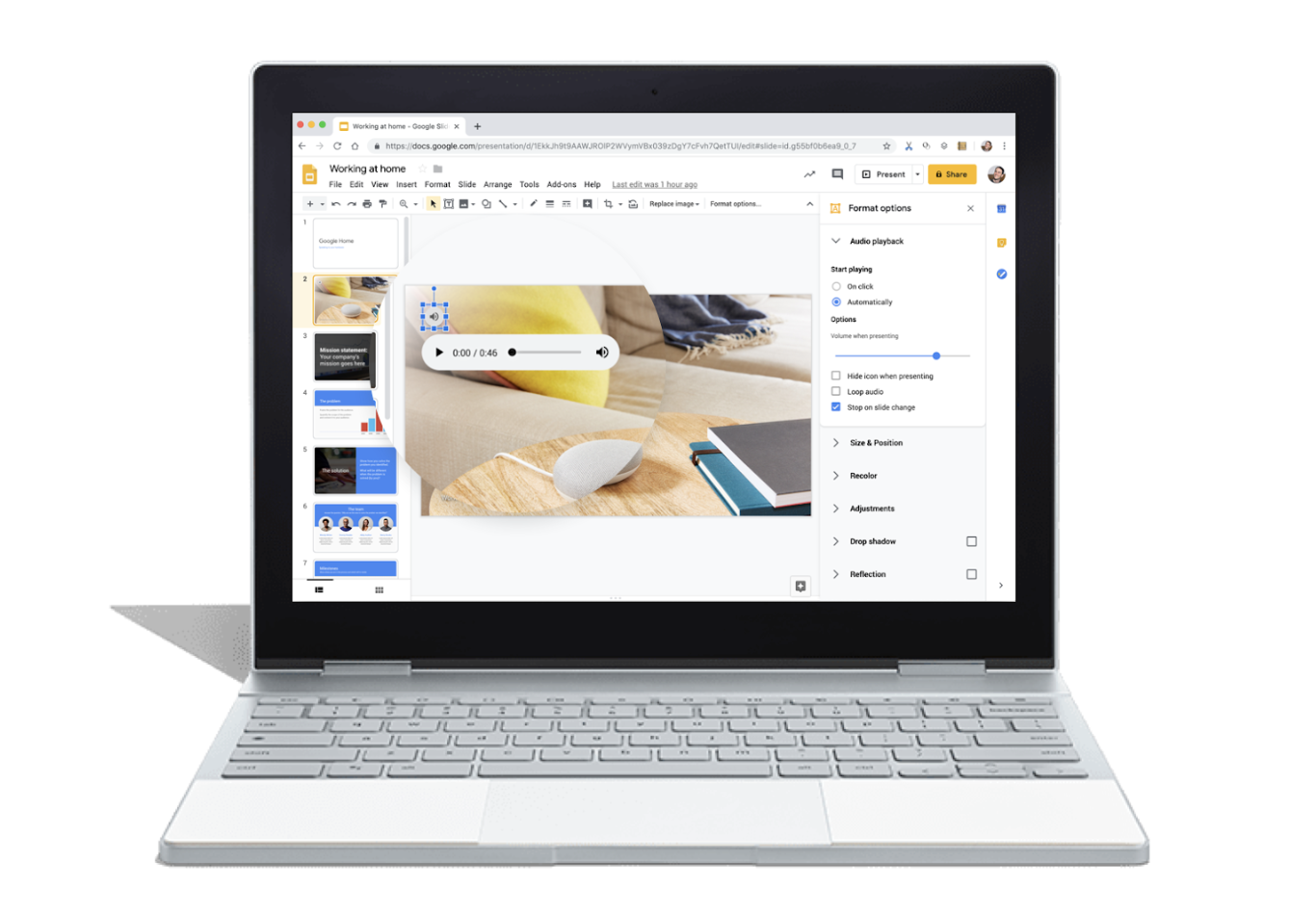 Additional details
The ability to add an audio file into Slides is currently only available on desktop, though audio will play on all platforms.
Helpful links