See up to 16 Google Meet participants at once with tiled layout
April 23, 2020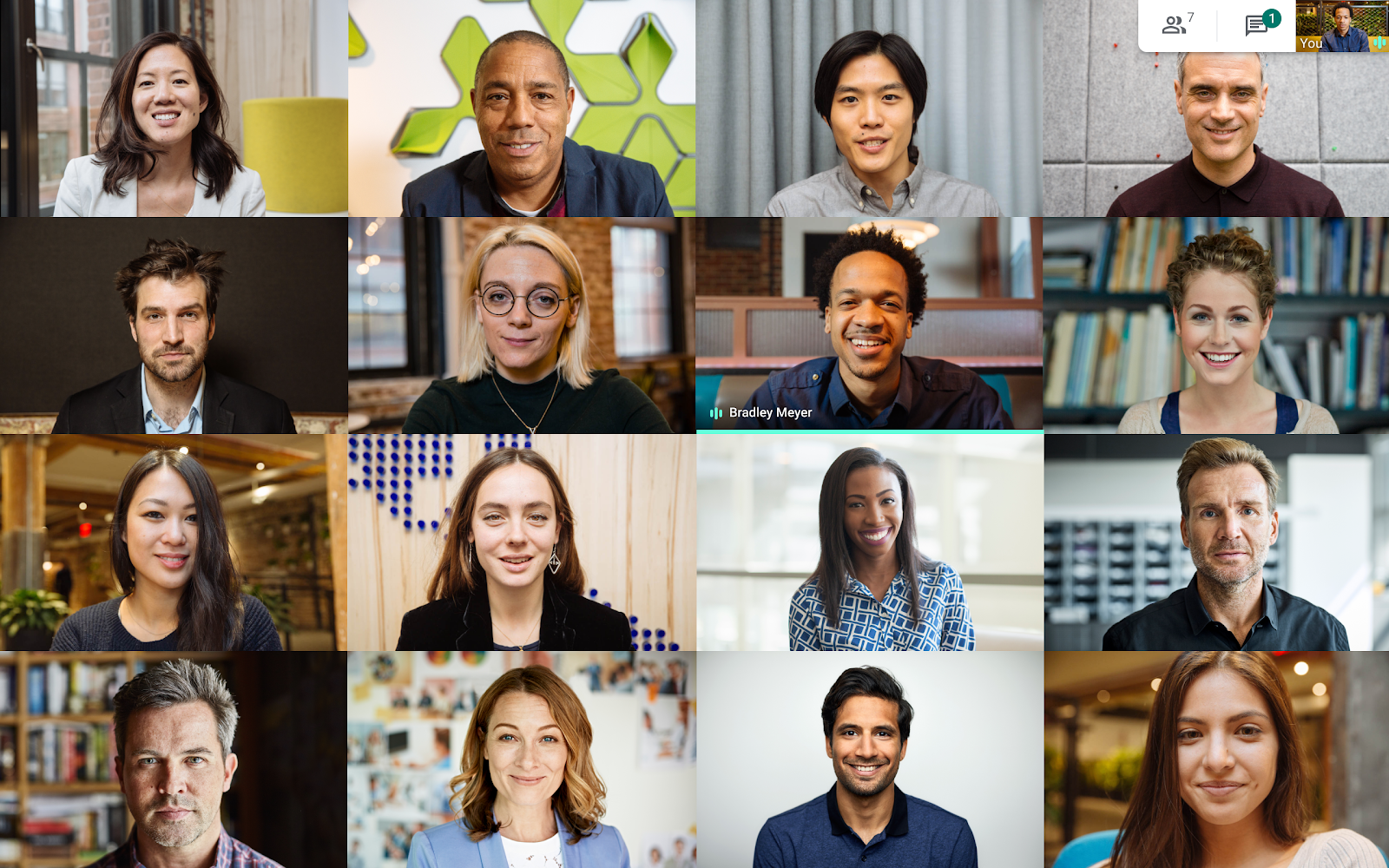 Google is rolling this feature out beginning April 27, 2020. Expect to see this on or before May 1. You can now see up to 16 people at the same time in the tile layout option in Google Meet.
Seeing more people at the same time can help improve the dynamics of larger group meetings and classes. Whether it's seeing everyone's reactions to what's being discussed, or more easily tracking multiple speakers, it can help remote meetings feel more like in-person meetings and encourage participation.
This helps individuals and teams feel more connected while apart. The layout will adjust to show active speakers. If you're in a meeting with more than 16 other people, there's an option to open the list of participants and see who else is in the meeting. This feature is currently only available in Meet on the web.
Learn More
Use the tiled layout in a meeting