Set away status in Google Chat, replace the background in Meet
November 12, 2020
Set your status as away in Google Chat in Gmail - rolling out to users by end of November
When you set your status to away, you will show as offline to others, even when you're active, helping you to focus solely on your work uninterrupted.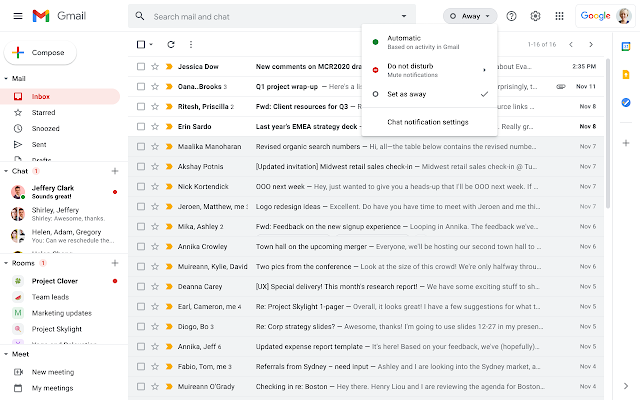 This feature is rolling out to Gmail on the web and the Gmail iOS app. It will be coming soon to the Gmail app on Android.
Replace your background in Google Meet
You can now replace your background with an image in Google Meet. You can either use Google's hand-picked images, which include office spaces, landscapes, and abstract backgrounds or coming soon, you can also upload your own image.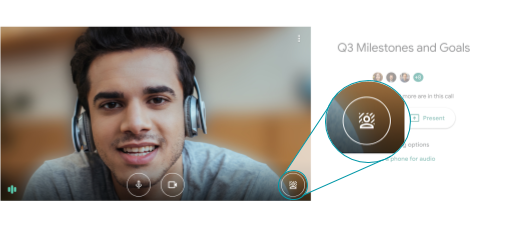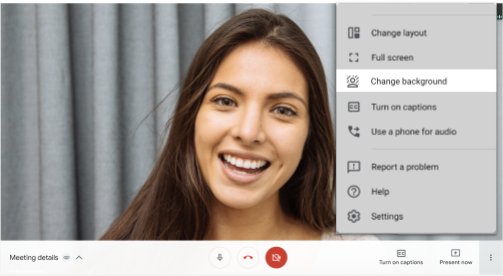 Virtual backgrounds work directly within your browser and do not require an extension or any additional software. At launch, they'll work on ChromeOS and on the Chrome browser on Windows and Mac desktop devices. Support on Meet mobile apps will be coming soon.
Google Help: Change your Gmail availability & status
Google Help: Change your background in a video meeting