Sharing Drive files with non-Google accounts
October 8, 2020
Sharing Drive files with non-Google accounts
With visitor sharing, you can invite non-Google users to collaborate on files as visitors, using PINs (Personal Identification Numbers) to verify their identity.
People with non-Google accounts will receive an email invitation to collaborate on the shared file or folder. The user has 7 days to verify their identity with a PIN to collaborate on the shared file or folder. If the user needs to collaborate longer than 7 days, they can use the original link from their email to verify their identity again.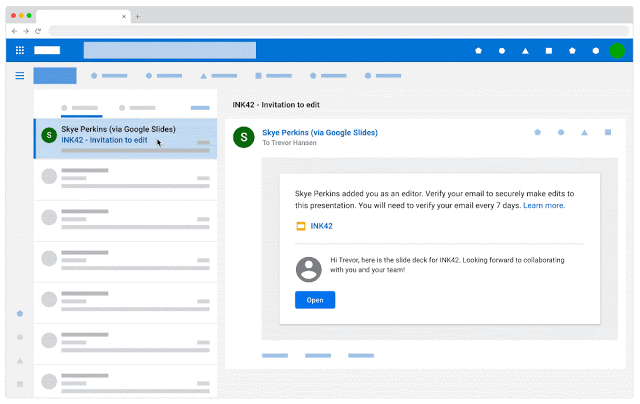 Once authenticated, visitors can view, comment on, suggest edits to, and directly edit files and folders. If a visitor has edit access, they can re-share the file with another Google user.
Visitors cannot create or own files and folders.
Visitors can delete their visitor sessions.
Visitor accounts can be seen in the sharing dialog, where you can change or revoke their access just like any other collaborators.
Supported file types
Your users can share the following types of files in My Drive and shared drives with non-Google users:
Google Docs, Sheets, Slides, and Sites
Images such as JPEGs
PDFs
Office files
Video
Folders
Visitors cannot do the following:
Upload or create content.
Access the root folder of a shared drive.
Be added to Google Groups.
Resources
Google Help: Share documents with visitor sharing
Google Help: Delete your visitor session